About
What is it?
CSGO Board provides an interactive board for Valve's game Counter-Strike 2 which allows the user to design strategies and game plans for competitive matches. CSGO Board aims at helping individuals and teams to improve their game and tactical awareness.
Coordinating the movements of each player in a team can be a huge challenge, CSGO Board offers many elements such as players, paths and other tools to help teams so they can create their own game plans as accurate as possible.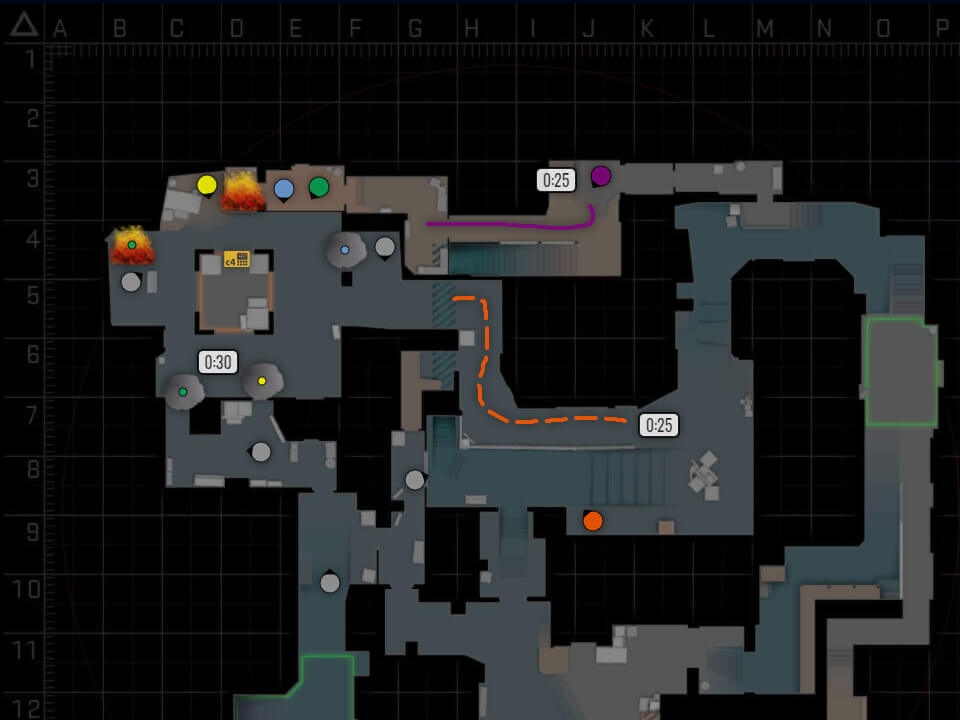 Acknowledgements
Special thanks to the folks at Simple Radar for kindly providing more accurate radar overviews to be used in the board.
Contact
For business enquiries, suggestions or bug reports you contact us directly using this form.